THE PRINCIPLE OF HARMONY
ДРУГИЙ СЕМЕСТР
Unit 17. Variety, Harmony, Emphasis, and Proportion
Різноманітність, гармонія, акцент і пропозиція
Ex. 1. Прочитайте та перекладіть текст:
"Variety is the spice of life." This saying means that a break from humdrum routines makes life more interesting.
This saying also applies to art. In this lesson, you will learn how variety and three other principles—harmony, emphasis, and proportion—add interest to artworks.
THE PRINCIPLE OF VARIETY
In art, varietyis combining one or more elements of art to create interest. A splash of brilliant color will add zest to a painting that has mostly dull tones. A free-form shape adds pep to a work done with mostly geometric shapes. Study the unusual painting in Figure 17–1.What has the artist done to add variety?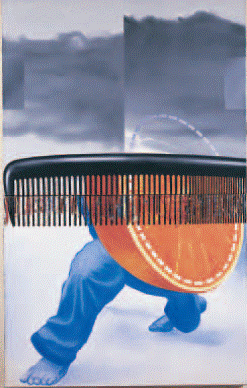 Figure 17–1James Rosenquist. Early in the Morning. 1963. Oil on canvas.
241.3 _ 142.2 cm (95 _ 56_). Virginia Museum of Fine Arts, Richmond, Virginia. Gift of Sydney and Frances Lewis.
THE PRINCIPLE OF HARMONY
Just as you can have too little of a good thing, you can also have too much. In art, an excess of variety can be offset by using the principle of harmony. Harmonymeans combining the elements of art to accent their similarities. Look again at the painting in Figure 17–1. This time, study its picture plane.This is the flat surface of a painting or drawing. Find the horizontal line that divides the upper and lower halves of the picture plane. It runs through the center of the comb. Do you recall the effect horizontal lines have on the viewer? What other lines has the artist used to bring harmony to this active painting?
Просмотров: 383
Вернуться в категорию: Мода